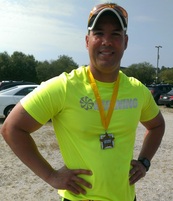 Now that you have decided to get in shape,
the most difficult part is over.
Let's make it happen!
---
---
If you are looking to lose weight or gain muscle, we tailor routines specific to your goals. If you are tired of going to a large crowded gym without seeing results, a personal trainer is for you. We provide personalized weight loss, strength training, nutritional advice, and facilitated stretching. We train one client at a time to ensure privacy and individualized attention. We also provide couple/partners trainings if desired. Our reward is to help you accomplish your goal.
When you Succeed, We Succeed.